Industrial CEO Summit Forum
How the Emerging Technologies Drives the Paradigm Shift of the Robotics Industry and Its Business Landscape
Time: 2:45pm-4:30pm, Nov. 5 (Tue)
Venue: L3-RB, Level 3
The industry is in the midst of the industry 4.0 driven by many emerging technologies such as artificial intelligence, internet of things, big data, cloud computing, machine learning, 5G connectivity etc. Robotics is entering every traditional industry, from manufacturing. logistics to agriculture to retail, health care and driving towards increased productivity and effectiveness. Many companies are revising and rethinking their strategies to cement their futures in a world that is dictated by advanced robotics and aforementioned emerging technologies. This power panel of industry leaders and visionaries will present and discuss the real- world implications for how these emerging technologies drives the paradigm shift of the robotics industry and its business landscape. Some snapshot points to be discussed include:
What do you see as the most growing industry vertical markets?
What is the long-term outlook for the autonomous mobile robot and autonomous mobile industrial robot in logistic and warehousing market and how big is the industry?
What are the do's and do not's using Robot Operating System 2.0?Is it an industrial mainstream trend and a Must ?
What are the challenges and hurdles you may encounter on Co-bot and dual arm robot?
Why edge robotics? Why is real-time decision making important to modern factories and robotics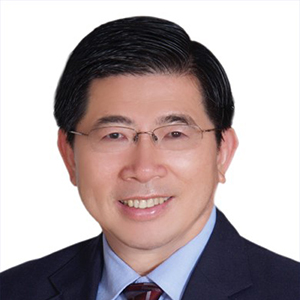 Biography
Dr. Ren C. Luo is a Fellow of IEEE received Dipl.-Ing, and Dr.-Ing. Degree in EE from the TU Berlin, Germany. He is currently an Irving T. Ho Chair and Life Distinguished Professor and Director of International Center of Excellence on Intelligent Robotics and Automation Research at National Taiwan University; Editor-in Chief of IEEE Transactions on Industrial Informatics. Prof. Luo also served two terms as President of National Chung Cheng University and CTO of ASUS Company, CTO of FFG Company and Founding President of Robotics Society of Taiwan. He served as a tenured Full Professor of Department of ECE at N C State University, Raleigh, NC, USA and Toshiba Chair Professor in the University of Tokyo, Japan.
His research interests include robotic control systems, multi-sensor fusion and intelligent manufacturing systems. He has authored more than 500 papers on these topics in refereed international transactions/ journals and refereed conference proceedings. He also holds more than 25 international patents. Prof. Luo received IEEE Eugean Mittlemann Outstanding Research Achievement Award, IEEE IROS Harashima Innovative Technologies Award; ALCOA Company Foundation Outstanding Engineering Research Award, USA; He served 5 years as Editor-in-Chief of IEEE/ASME Transactions on Mechatronics. Prof. Luo served as President of IEEE Industrial Electronics Society. Prof. Luo served as Program Director of Automation Technology Division, Ministry of Science and Technology; Science and Technology Adviser to the Prime Minister in Taiwan.
---